On May 17, 1792,
twenty-four
enterprising stockbrokers
gathered under
a tree, at 68 Wall Street, NYC, to sign the Buttonwood Agreement. Establishing rules for buying and selling bonds and shares of companies creating what has become the NYSE. The Energy Advisors Group reflects the spirit of that agreement with our approach to transactions and a healthy respect for principled client relationships.
Contact EAG to see how we can help you expand your business opportunities.
Services include:
Sell-Side Transaction & Divestment Services
Technical Services by the Hour or by the Project
Virtual Data Rooms
Select Deal Origination & Buy-Side Assistance

Capital Markets Sourcing & Origination
Asset Valuation and Divestment for Restructuring, Bankruptcy and Liquidation
Oilfield Service Advise
Formerly PLS Divestment Services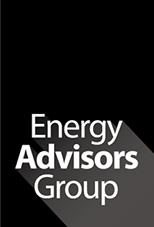 Contact Us
Energy Advisors Group, Inc
Corporate Office
5120 Woodway Ste 10010
Houston, TX, 77056
Phones: 713-600-0123
Fax: 281-962-4683