PERMIAN NONOPERATED PDP W/ UPSIDE
Producing Properties
All Standard Disclaimers Apply & Seller Rights Retained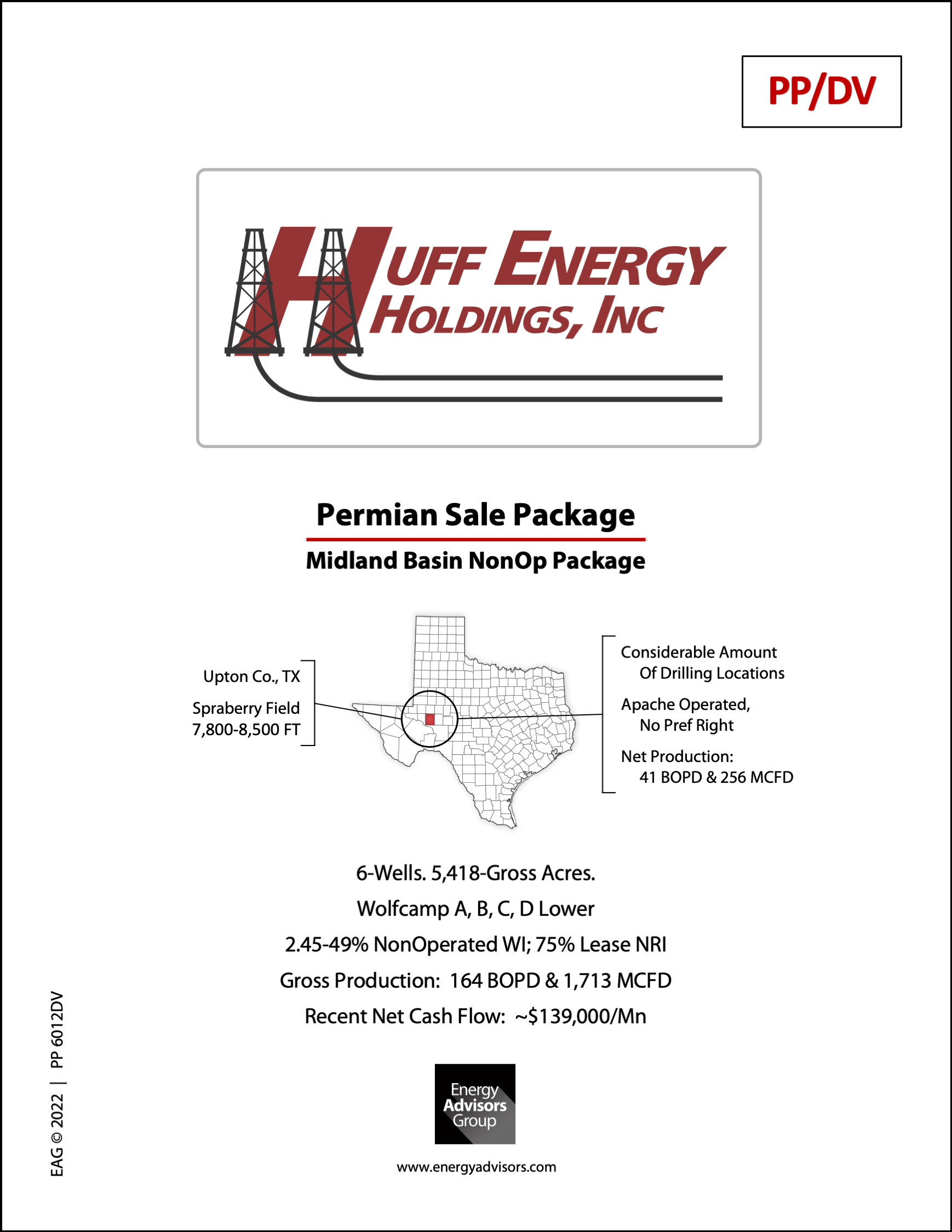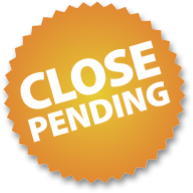 UPTON CO TX SALE PACKAGE
6-Wells. 5,418-Gross Acres.
SPRABERRY FIELD
2,655-Net Acres (100% HBP)
WOLFCAMP A, B, C, D LOWER
SPRABERRY 7,800-8,500 FT
Considerable Amount of Drilling Locations
Term Growth from PUD Loc's
2.45-49% NonOperated WI; 75% Lease NRI
Gross Prod: 164 BOPD & 1,713 MCFD
Net Production: 41 BOPD & 256 MCFD
Recent Net Cash Flow: $139,000/Mn
---Majority of Leases All Depths
Operated By Apache (No Pref Rights)
--JOA Allows NonOp to Propose Wells
CLOSE PENDING - PSA SIGNED
PP 6012DV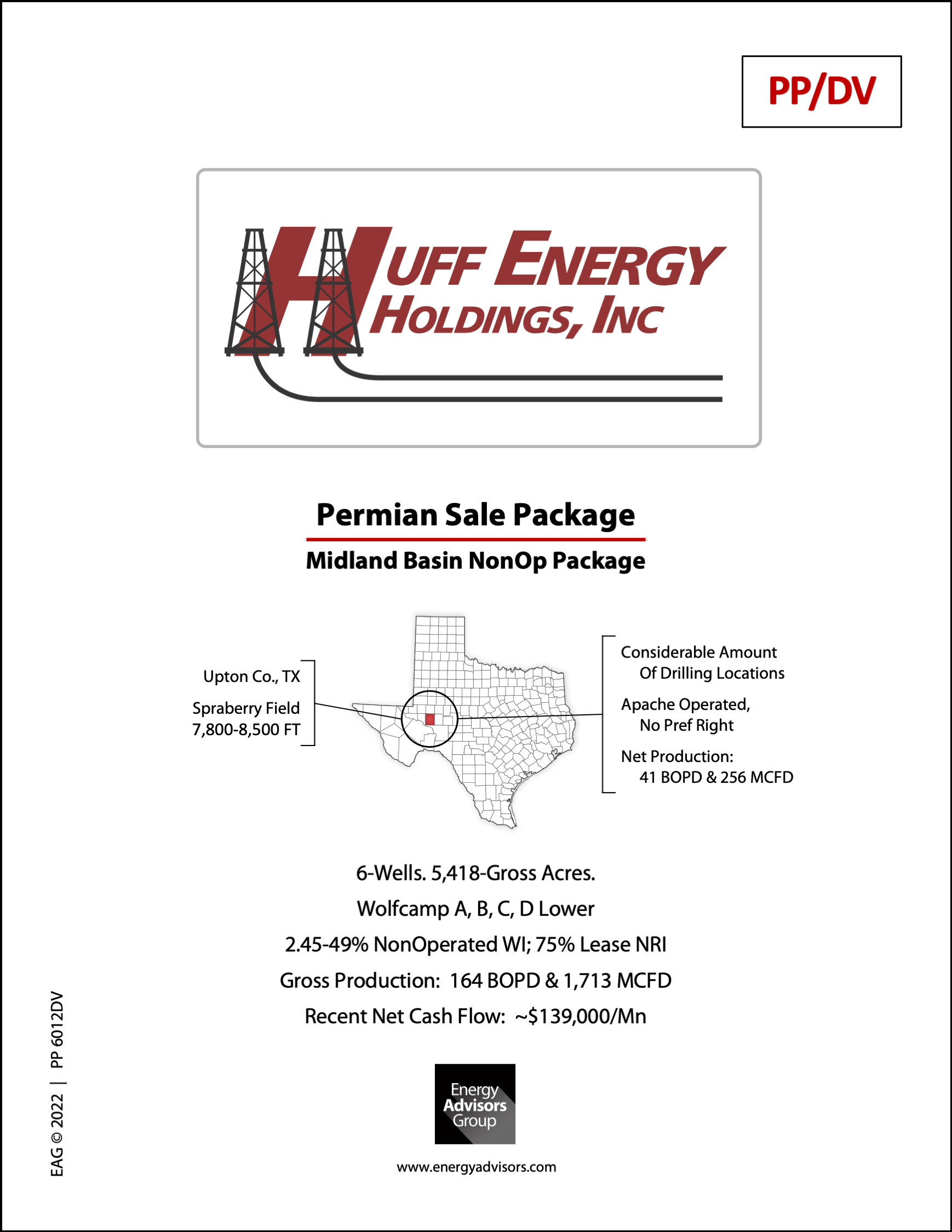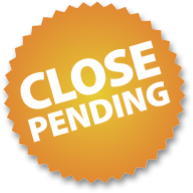 UPTON CO TX SALE PACKAGE
6-Wells. 5,418-Gross Acres.
SPRABERRY FIELD
2,655-Net Acres (100% HBP)
WOLFCAMP A, B, C, D LOWER
SPRABERRY 7,800-8,500 FT
Considerable Amount of Drilling Locations
Term Growth from PUD Loc's
2.45-49% NonOperated WI; 75% Lease NRI
Gross Prod: 164 BOPD & 1,713 MCFD
Net Production: 41 BOPD & 256 MCFD
Recent Net Cash Flow: $139,000/Mn
---Majority of Leases All Depths
Operated By Apache (No Pref Rights)
--JOA Allows NonOp to Propose Wells
CLOSE PENDING - PSA SIGNED
PP 6012DV