OKLAHOMA DRILLING PROJECTS
Drilling Prospects
All Standard Disclaimers Apply & Seller Rights Retained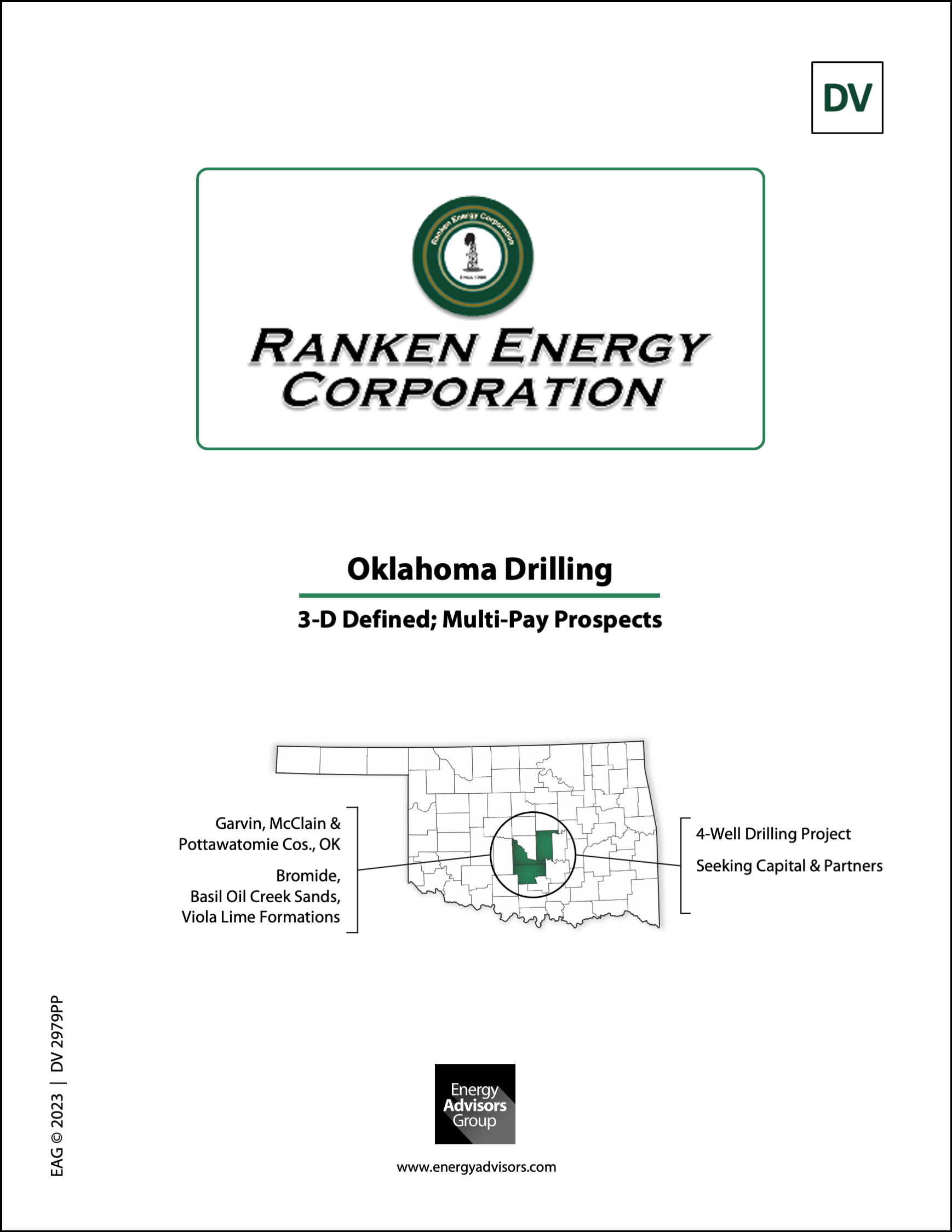 GARVIN, MCCLAIN, POTTAWATOMIE
2-PROJECTS REMAIN TO DEVELOP
BROMIDE & BASIL OIL CREEK SANDS
VIOLA LIME FORMATIONS
3-D Seismic Defined.
Projects Capital Budget: $2.9 MM
Operated WI Available to Drilling Participants
SEEKING PARTNER & CAPITAL
Potential IP: 105-275 BOPD
Generator Will Break Up Prospect PKGS
New Drill Est. Rsrvs: 104-158 MBO/Well
DV 2979PP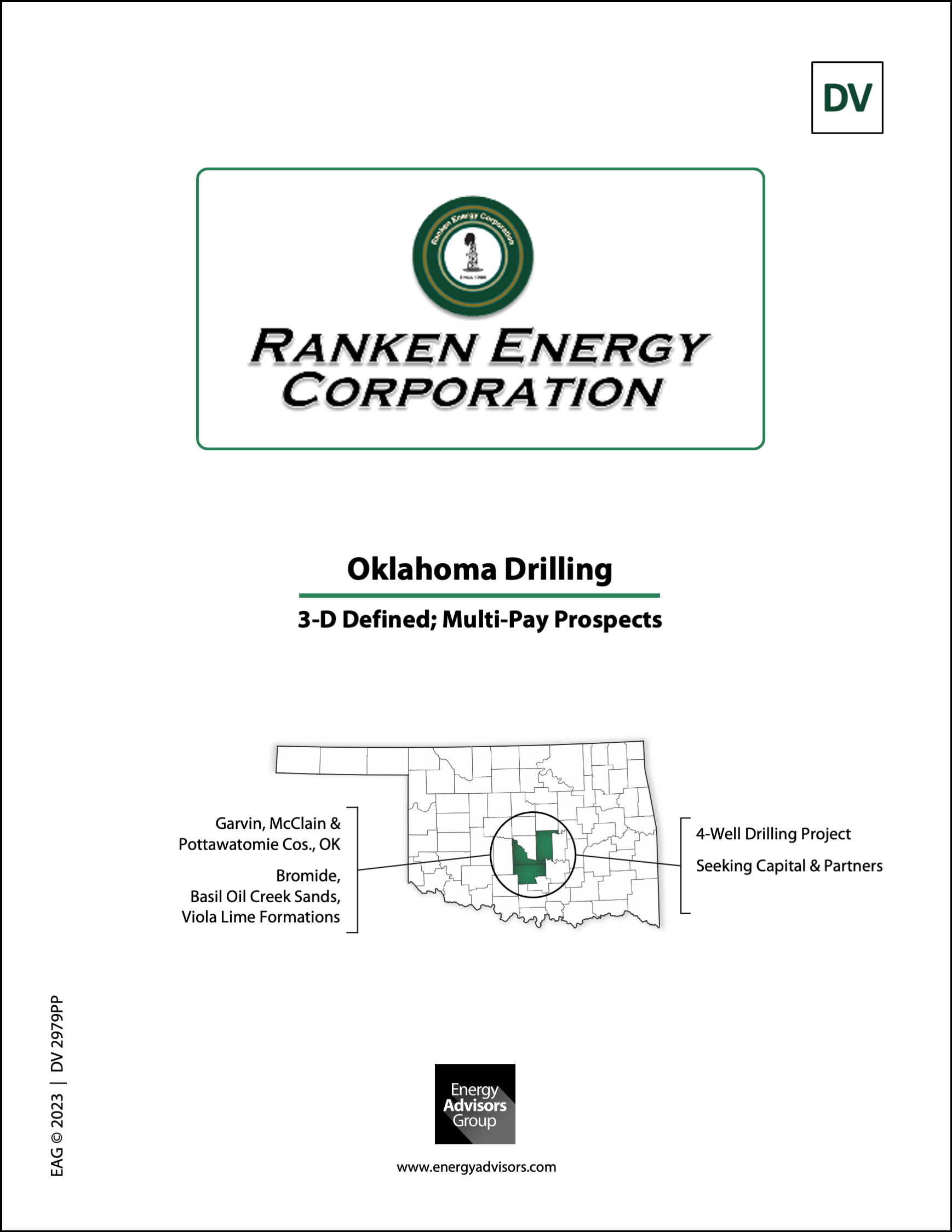 GARVIN, MCCLAIN, POTTAWATOMIE
2-PROJECTS REMAIN TO DEVELOP
BROMIDE & BASIL OIL CREEK SANDS
VIOLA LIME FORMATIONS
3-D Seismic Defined.
Projects Capital Budget: $2.9 MM
Operated WI Available to Drilling Participants
SEEKING PARTNER & CAPITAL
Potential IP: 105-275 BOPD
Generator Will Break Up Prospect PKGS
New Drill Est. Rsrvs: 104-158 MBO/Well
DV 2979PP