CENTRAL ALBERTA SALE PACKAGE
Producing Properties
All Standard Disclaimers Apply & Seller Rights Retained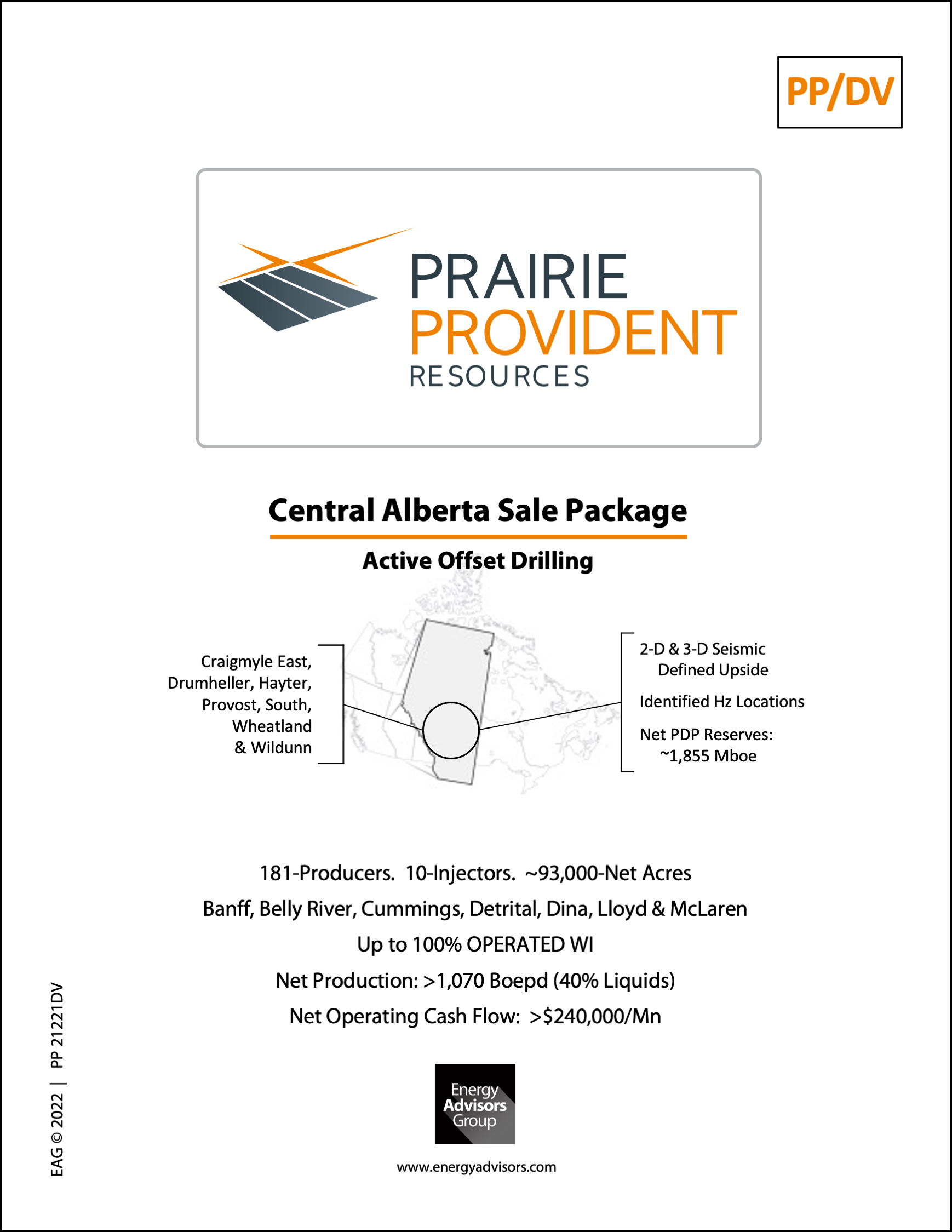 7-AREAS. >110,000-NET ACRES
181-Producers. 10-Injectors.
BANFF, BELLY RIVER, CUMMINGS, DINA,
---DETRITAL, LLOYD, MCLAREN & SPARKY
2-D & 3-D Seismic Defined Upside
REACTIVATION OPPORTUNITIES
IDENTIFIED HZ LOCATIONS
Up to 100% OPERATED WI
Net Prod: >1,070 Boepd (40% Liquids)
Dec 21 Net Operating CF: >$440,000/Mn
PDP Reserves: ~1,855 Mboe
SELLER EVALUATING PORTFOLIO
PACKAGE WILL BE REMARKETED IN 1Q23
VDR TO BE UPDATED
PP 21221DV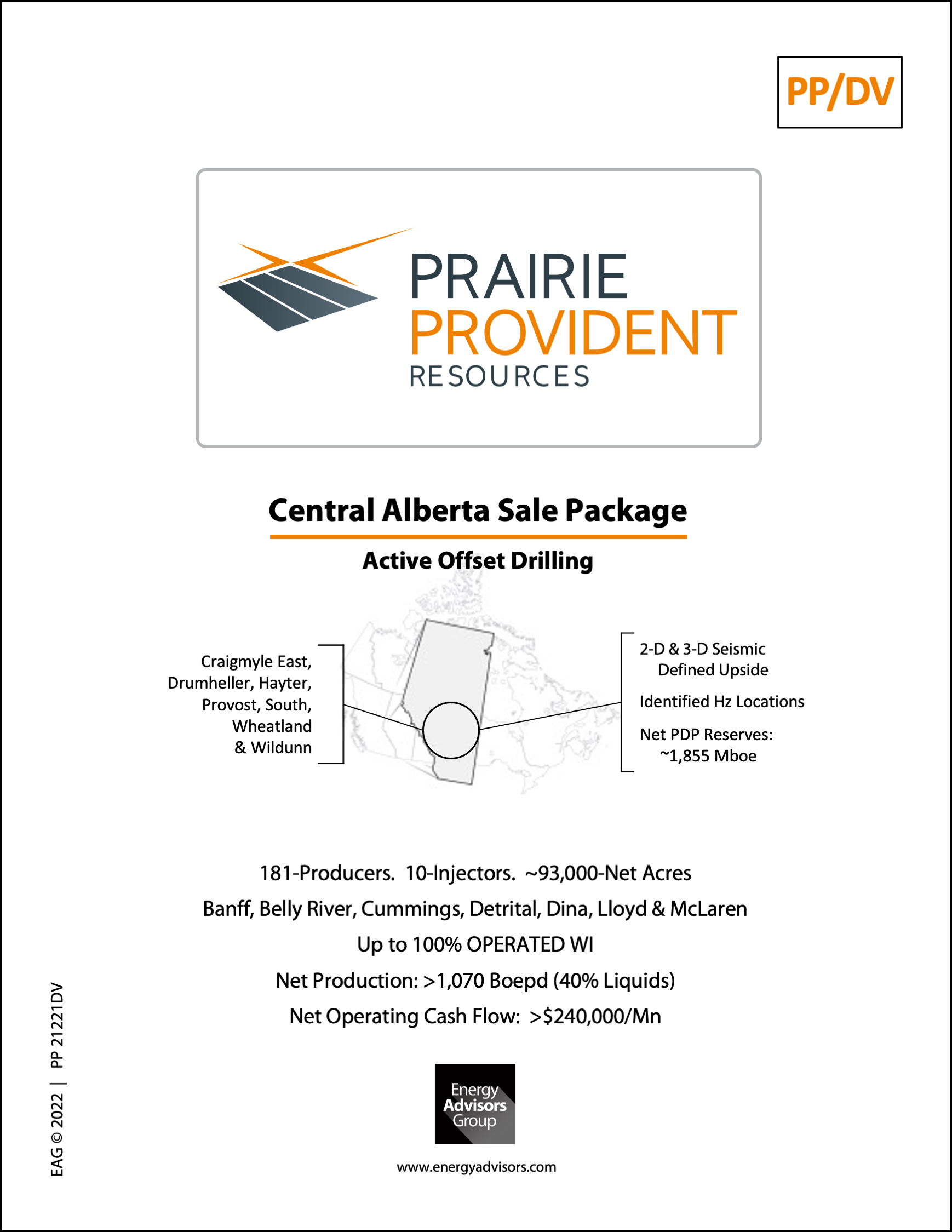 7-AREAS. >110,000-NET ACRES
181-Producers. 10-Injectors.
BANFF, BELLY RIVER, CUMMINGS, DINA,
---DETRITAL, LLOYD, MCLAREN & SPARKY
2-D & 3-D Seismic Defined Upside
REACTIVATION OPPORTUNITIES
IDENTIFIED HZ LOCATIONS
Up to 100% OPERATED WI
Net Prod: >1,070 Boepd (40% Liquids)
Dec 21 Net Operating CF: >$440,000/Mn
PDP Reserves: ~1,855 Mboe
SELLER EVALUATING PORTFOLIO
PACKAGE WILL BE REMARKETED IN 1Q23
VDR TO BE UPDATED
PP 21221DV