GREEN RIVER DEVELOPMENT
Drilling Prospects
All Standard Disclaimers Apply & Seller Rights Retained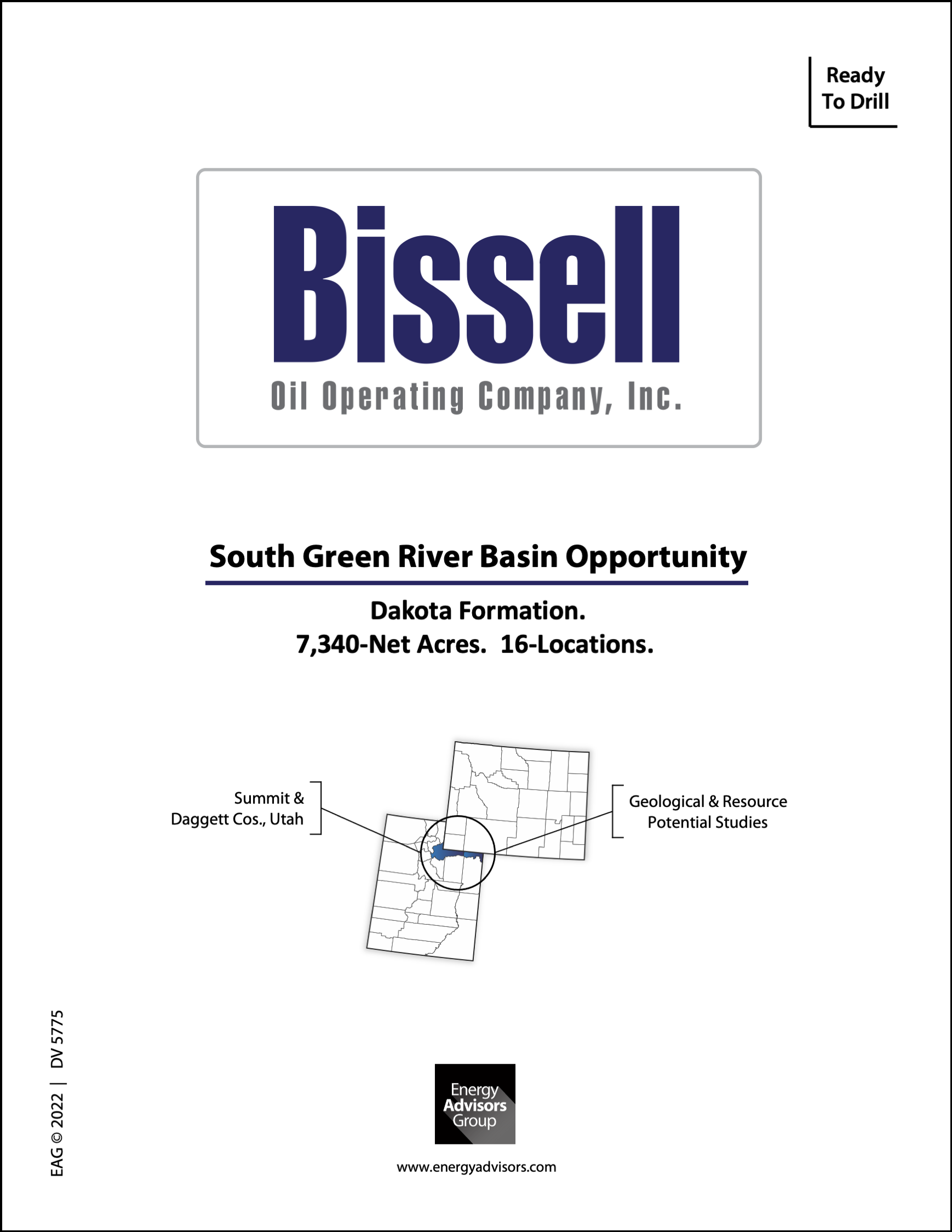 N UTAH UINTA PROSPECT
16-Well Development. 7,340-Net Acres
LIQUIDS RICH DAKOTA FORMATION
Overpressured & Naturally Fractured Rock
---Geological & Resource Potential Studies
16-Locations. 17,100' TVD.
Multiple Analogs In Same Productive Zones
100% OPERATED WI and 80% NRI
Single Well EUR: 1.1 MMbbl and 4.7 Bcf
Development EUR > 30 MMboe
Excellent Structural Trap & Reservoir Seal
Ground-floor prospect: $10.1 MM D&C
VDR LIVE - REVIEW OPPORTUNITY NOW
DV 5775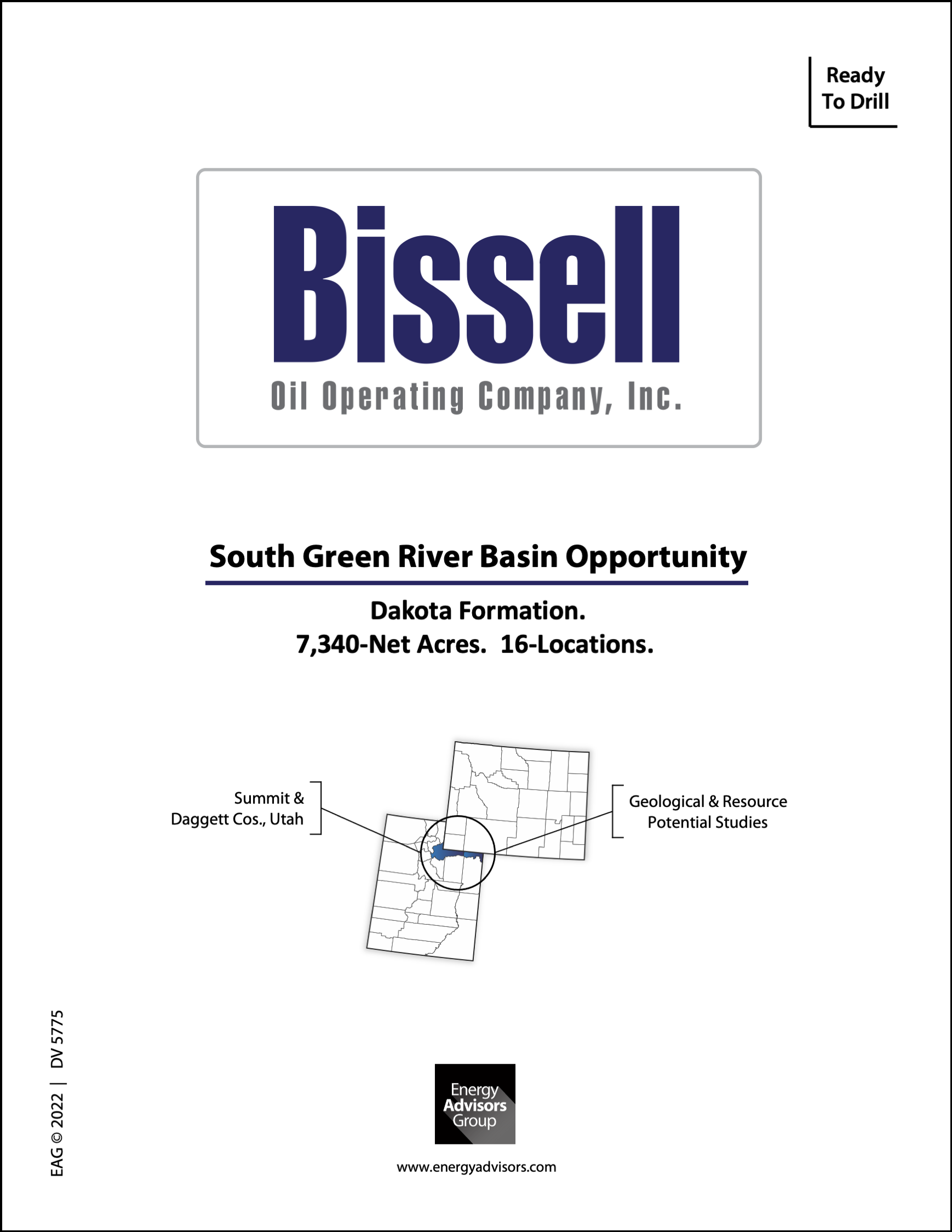 N UTAH UINTA PROSPECT
16-Well Development. 7,340-Net Acres
LIQUIDS RICH DAKOTA FORMATION
Overpressured & Naturally Fractured Rock
---Geological & Resource Potential Studies
16-Locations. 17,100' TVD.
Multiple Analogs In Same Productive Zones
100% OPERATED WI and 80% NRI
Single Well EUR: 1.1 MMbbl and 4.7 Bcf
Development EUR > 30 MMboe
Excellent Structural Trap & Reservoir Seal
Ground-floor prospect: $10.1 MM D&C
VDR LIVE - REVIEW OPPORTUNITY NOW
DV 5775